Professor Hae-Hyoung Lee (Department of Pre-clinical Dentistry, College of Dentistry), a core faculty of ITREN, received the Yeon-Song Award (Basic Dentistry) at the 16th Annual Korean Academy of Dental Science (KADS) Yeon-Song Dentistry Award ceremony. This award ceremony, which was sponsored by the KADS and the Shinheung Yeon-Song Academic Foundation, was held at the Seoul Westin Chosun Hotel on April 24th.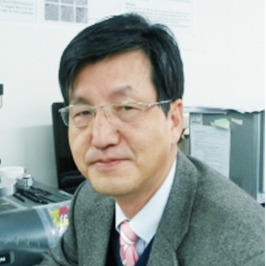 The Yeon-Song Dentistry Award, established in 2004 to promote the development of dentistry and to discover excellent researchers, is a representative dental academic award for professors at dental colleges across the country. The clinical and basic dentistry professors with excellent research achievements in recent three years are selected as awardees. Professor Lee said, "I am very delighted to receive a great prize and I will continue to make efforts for the development of dental medicine.".
Professor Hae-Hyoung Lee, who came to Dankook University in 2002, is focusing on education and research on dental biomaterials. He received the Bum-Eun Academic Award (Research Achievement) in 2013 and 2019, and is currently working as a principle investigator on the University-oriented Research Institute granted by the Korea Ministry of Education (2019-2025) and the Mid-sized Researchers Support Project granted by the Korea Ministry of Science and Information Communications Technology (2020-2025). He served as the chairman of the Korean Society for Dental Materials and is currently the chairman of the Korea Dental Materials Faculty Council.